BOARD OF DIRECTORS
.
Gerald Van Iwaarden, Chair
Xavier B. L. Garcia, Secretary
Laurel Yellowhorse, Board Member
Bobby Rowser, Board Member
Abagiel Wall, Board Member
EXECUTIVE COMMITTEE
.
Gerald Van Iwaarden, Chair
Xavier B. L. Garcia, Secretary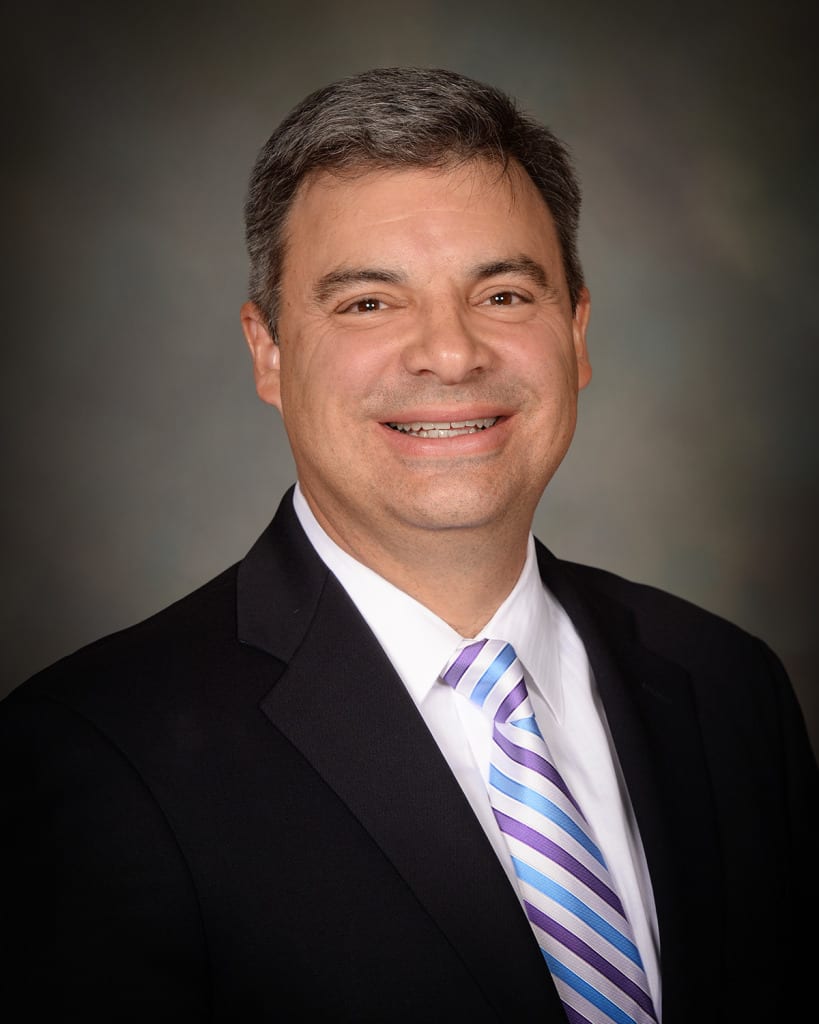 PAUL B. TERRY
President & Chief Executive Officer
Paul B. Terry has over 20 years of legal and business experience, holding executive- and senior-level positions in diverse industries ranging from banking, legal process outsourcing, healthcare insurance services, semiconductor capital equipment, Internet, and software industries, to the federal/defense contracting industry. His areas of expertise are in executive management, business development, corporate affairs and governance, mergers and acquisitions matters, transactional and contracts law, and real estate and employment law. He was a Part-Time Faculty member for Chapman University College in Folsom, California, where he facilitated his students' learning in theoretical, analytical, and practical elements of Constitutional Rights. Additionally, he was an Associate Faculty member at the University of Phoenix in Sacramento, California, where he taught in the areas of Law and Business Management.
Terry earned his Bachelor's degree in Political Science with a Certificate in International Relations from the University of Utah and his J.D. from Santa Clara University School of Law.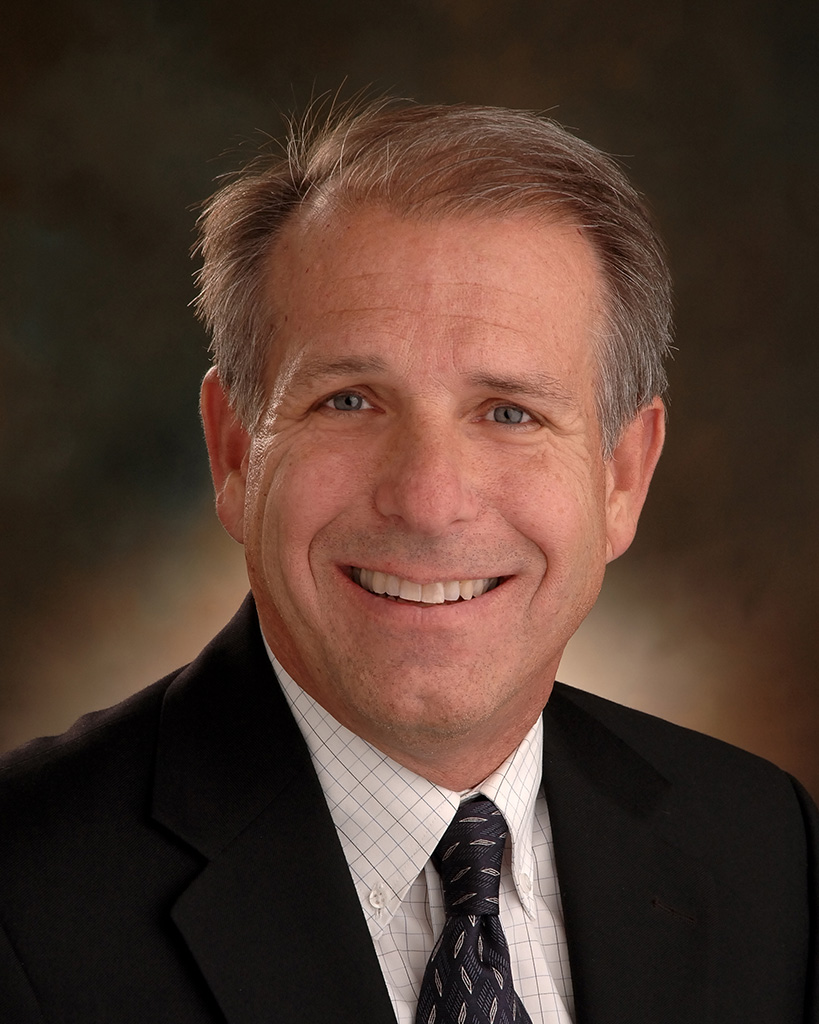 MARK BRUNSON
Chief Financial Officer
Mark Brunson, CPA is former/retired Director with Wipfli/Joseph Eve. Mark has a broad background Indian Country. During his tenure in Indian Country he has served as a tribal CFO, a CFO and CEO of a $35 million group of tribal enterprises and has been an audit executive with responsibility for the audits of Tribal Governments and their related grant awards, Native American Schools and Colleges, Tribal Casinos, and Tribal Housing Authorities. In addition, he has both management and audit experience in various not-for-profit and for-profit entities including, medical facilities, manufacturing and distribution, retail, and oil and gas production and refining. Mark spent nine years with a Utah based regional CPA firm where he was the Audit Managing partner. He has 16 years of experience working as a CFO for several firms including nine years with a large Utah based medical laboratory.
Mark is the Past President of the Board of Governors of Community Health Centers, Inc. (of Utah) a Federally funded health care center providing health care resources primarily to the un and under insured population of Salt Lake City. He is a member of their Executive and Audit Finance Committees and has served as a Board member since 2010. Mark is a member of the American Institute of Certified Public Accountants (AICPA). Mark has also served on the boards of the Community Services Council (now known as the Utah Food Bank) and the Ouelessebougou Alliance (a project to help the severely impoverished people of Mali Africa). From 1999 to 2006, Mark served as an adjunct faculty member in the Business School of Weber State University teaching upper division audit and introduction to accounting courses.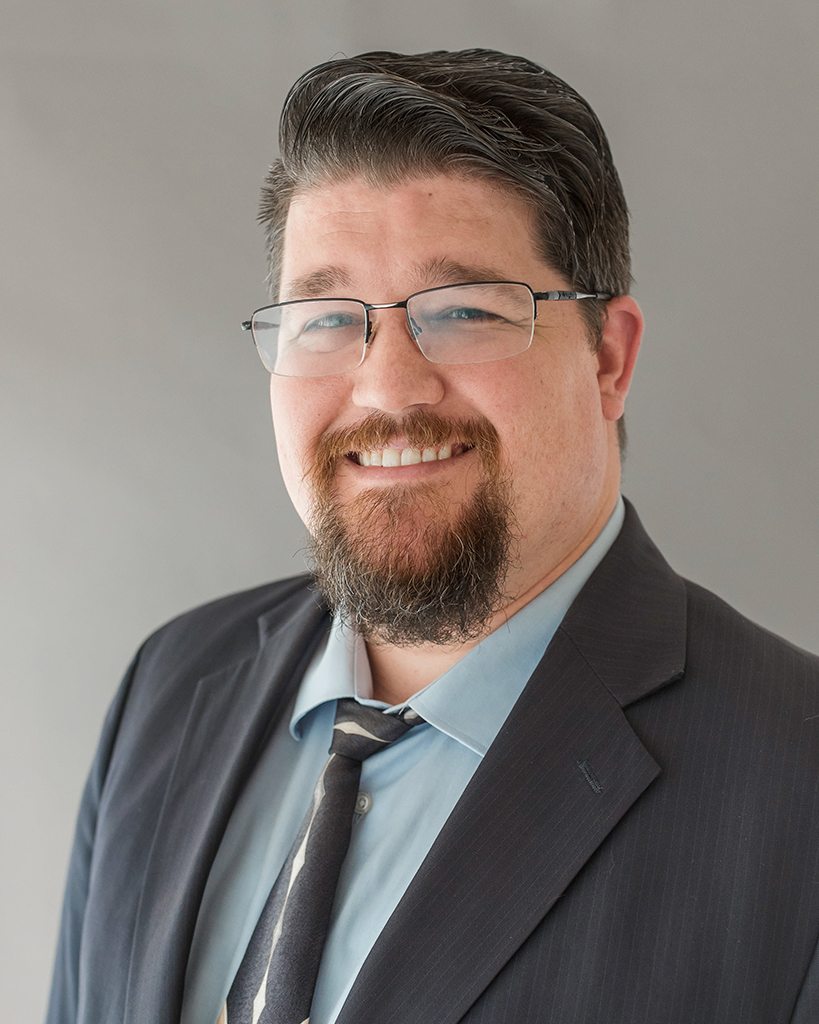 EAN JACOMB
Controller
Ean Jacomb serves as the Controller and as the head of the Accounting/Finance Department for all of the Cedar Band Corporation (CBC) companies. He comes to CBC with years of accounting experience, including having worked with government grants and contracts.
Ean earned his Bachelors of Accounting and his Masters of Business Administration degrees from Stevens-Henager College.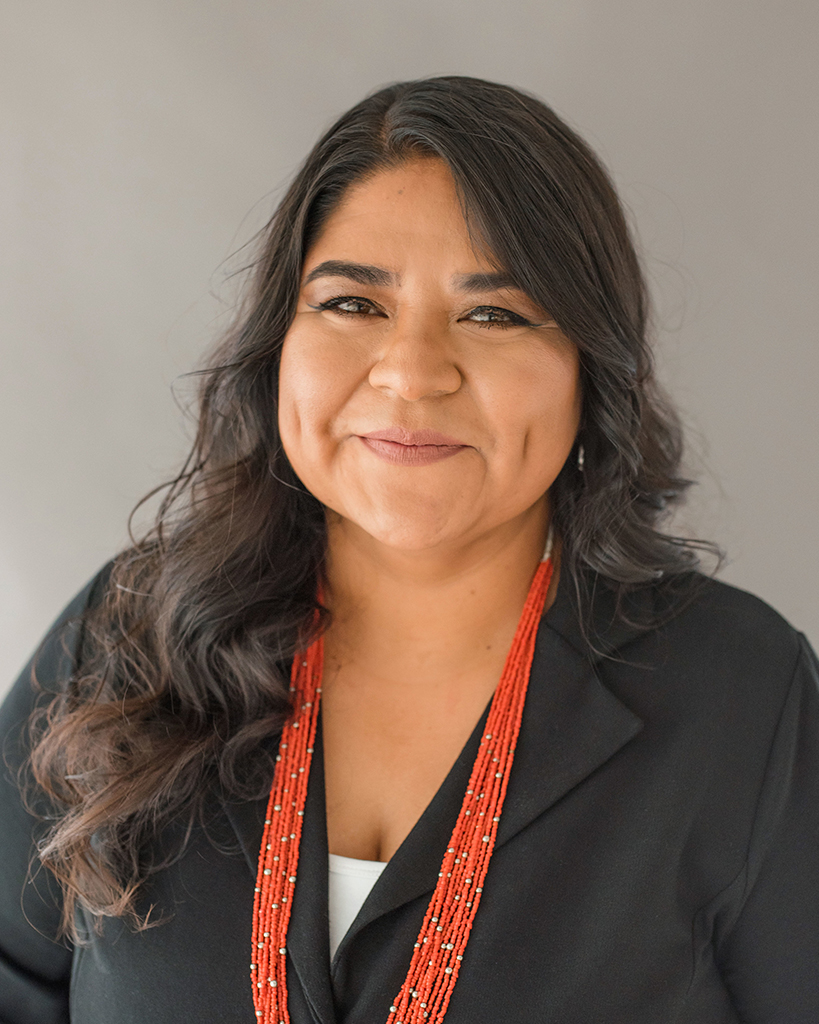 CARLA SANCHEZ
President Suh'dutsing Staffing Services
Carla Sanchez, President of Suh'dutsing Staffing Services (SSS), is responsible for managing key relationships with business partners and customers, as well as setting the overall strategy for the SSS. Prior to Suh'dutsing Staffing Services, she was President of Suh'dutsing Technologies, a sister company, for two years. Her role there included managing their Colony Brands Catalog Project.
Carla has been an Executive staff member for the past 4 years and has held various marketing and project management positions within the Cedar Band Corporation. Carla holds a Bachelor of Sociology with a Minor of Information Systems from Southern Utah University.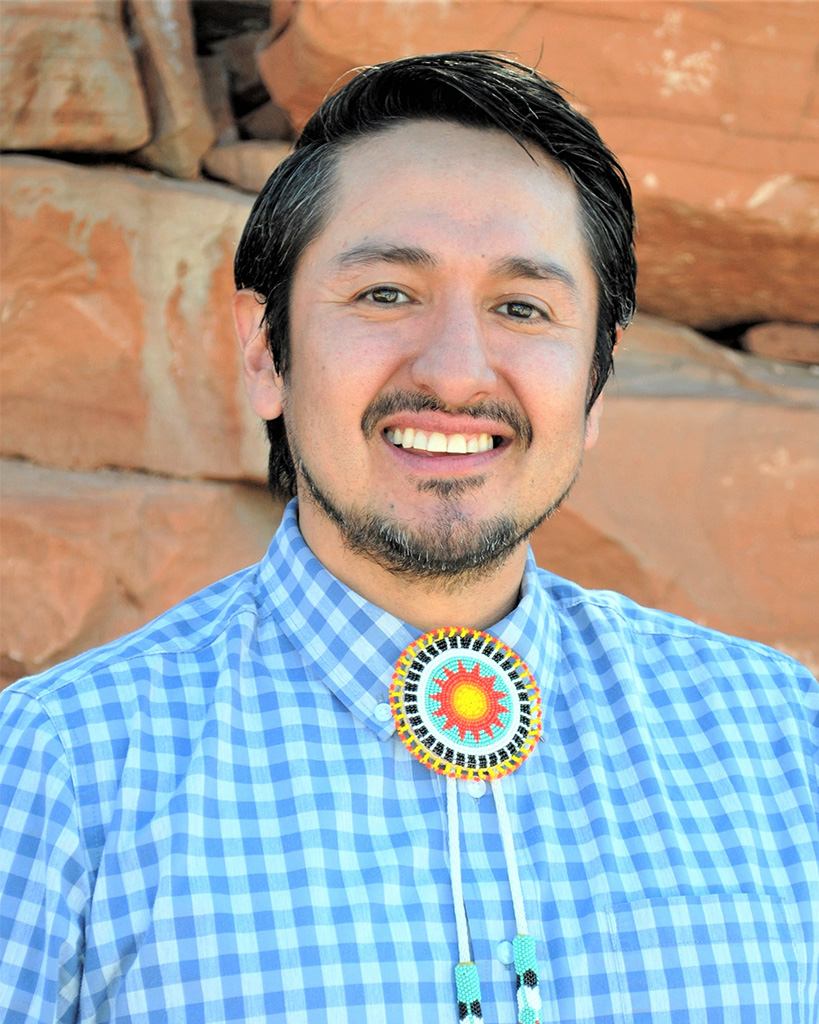 BOBBY ROWSER
President Suh'dutsing Technologies
Bobby Rowser is currently serving on the Board of Directors as the Vice Chair for Cedar Band Corporation in Cedar City, Utah and is a member of the Cedar Band of Paiutes. As a Board Member, Bobby has the responsibility of making decisions on behalf of the Band.
Bobby is currently President of Suh'dutsing Technologies (SDT) and Vice President of Special Projects for the Cedar Band Corporation. As President, Bobby oversees SDT Management and staff, maintaining a high degree of customer service, future growth opportunities and other daily operations. As Vice President, Bobby completes tasks for the overall well being of the Cedar Band Corporation.
Bobby was previously employed as a Head Server at Herm's Inn in Logan, UT as well as Manager of various retail stores in Northern Utah.
Bobby earned his Bachelors of Sociology from Utah State University. He was a member of the Native American Student Council at USU from 2005-2010 where he attended meetings, helped with fundraising projects, and provided other volunteer work for the annual Pow-Wow. His future plans are to pursue an advanced degree in Business Management.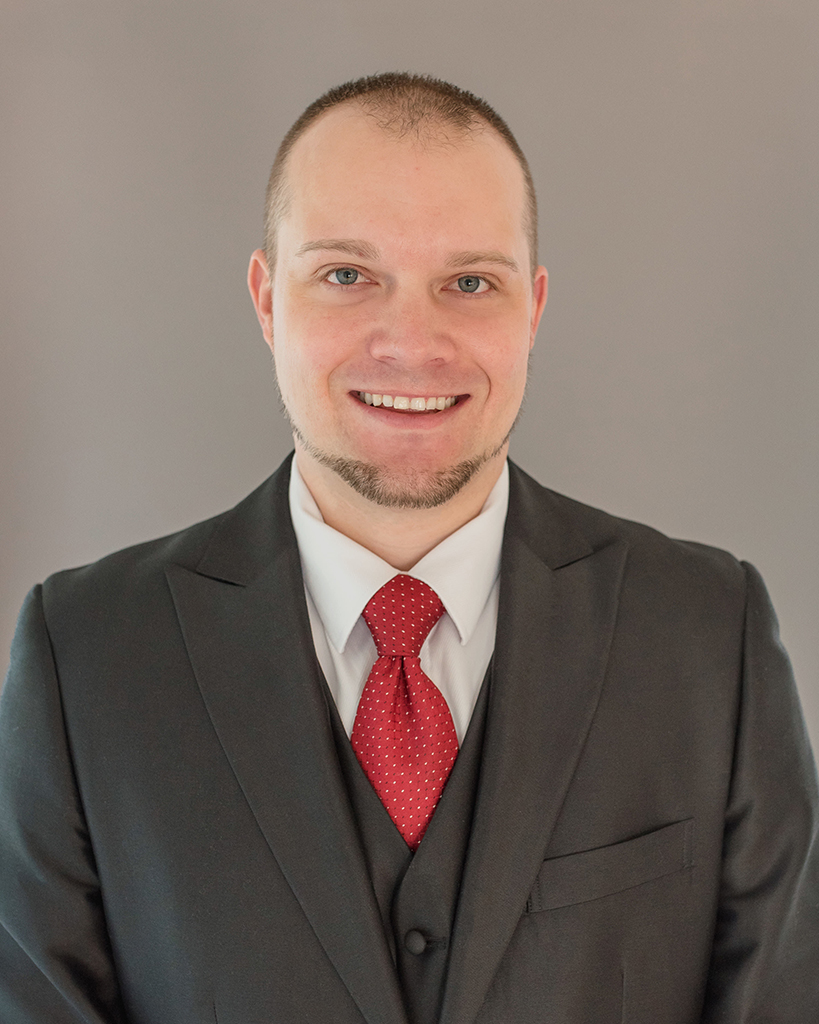 JUSTIN WAYMAN
Human Resource Manager
Justin Wayman is the corporate HR officer of Cedar Band Corporation and its subsidiary companies. He is a member of the Society of Human Resource Management (SHRM) and a diverse HR professional with over several years of experience in the various levels of HR. He studied at Southern Utah University (SUU), earning a Bachelor of Science in Strategic Communication, and earned a Masters of Human Resource Management from Colorado State University-Global. Justin has worked previously in marketing and advertising, construction, and mining industries. His skillsets focus in the areas of Human Resources, Organizational Leadership, Change Management, Public Relations, and Administration. Justin is passionate about HR, talent management, personal development, creativity, life/work balance, and the ethical, moral, and legal balances. He is a major supporter of succession for all areas of the corporation and seeks to build, design, and present opportunities, programs, and policies that assist in accomplishing the goal of "building the best leaders of tomorrow, today."
our legacy
cedar band of paiutes
Like our ancestors we are hunters and gathers, but in a different sense. We hunt for opportunities to help us rebuild and regain our culture, sovereignty, autonomy, and provide for our people. Through our holding company, Cedar Band Corporation, a Federally Chartered Corporation owned by the Cedar Band of Paiutes. We own and operate nine businesses in the fields of technology and telecommunications solutions, staffing services, aerospace engineering, mortgage services, commercial trading post, and now the wine industry with CBC BevCo.