Cedar Band Corporation (CBC) is a Federally Chartered Tribal Corporation owned and operated by the Cedar Band of Paiutes. CBC operates multiple subdivisions in varying different industries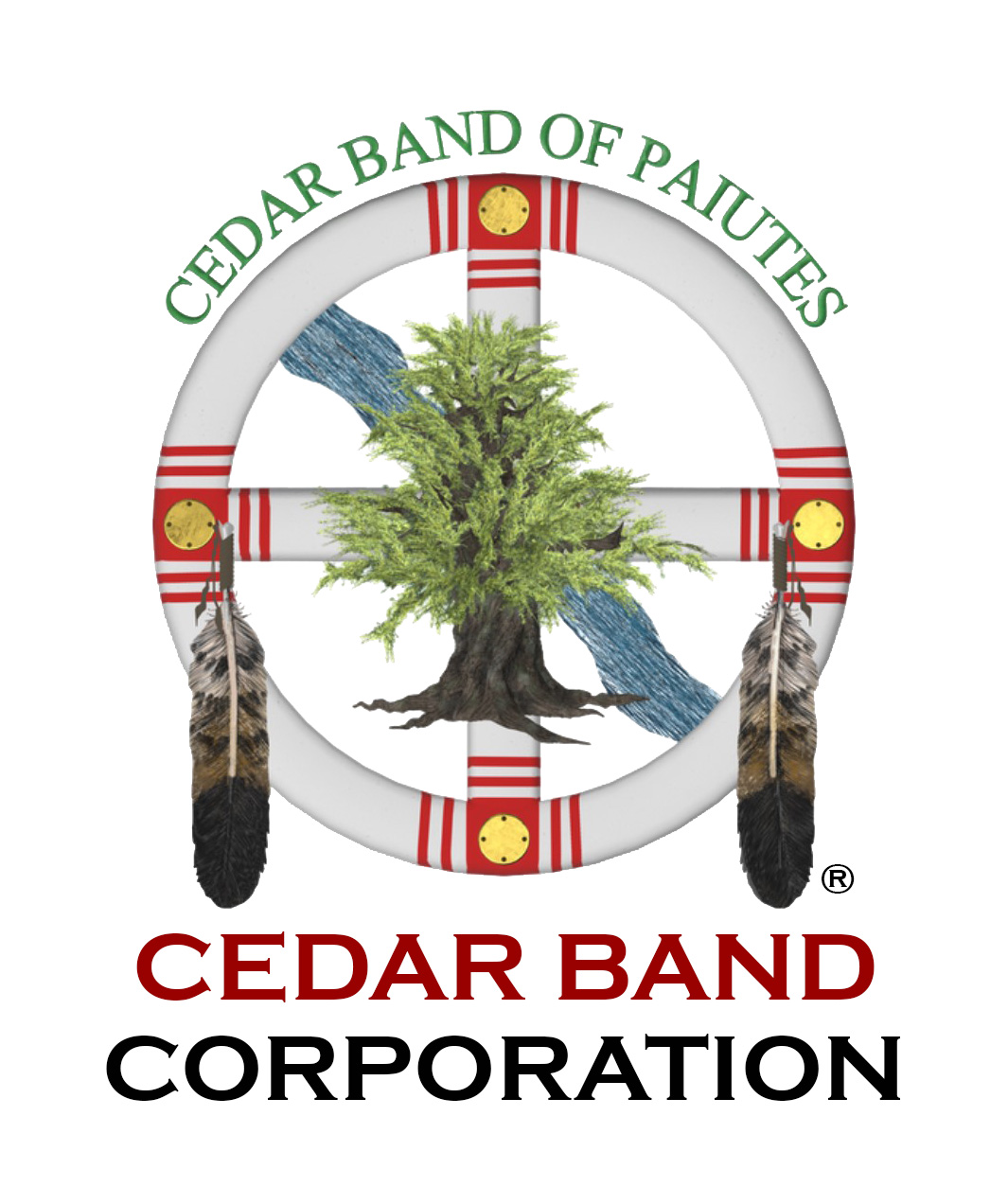 Vision: To be an industry leader, as a tribally-owned business, in providing world-class professional services to our clients.
Cedar Band Corporation (CBC) is the federally chartered tribal holding company pursuant to the Indian Reorganization Act of 1934's Section 17, for a reservation-based family of service companies, under the Suh'dutsing and CBC brands, wholly owned and operated by the Cedar Band of Paiute Indians of Utah.
Established in 2002, is the flagship Information Technology (IT) enterprise of the Cedar Band Corporation, a family of companies.
Our current shell company which will be Cedar Band Corporation's next 8(a) company.
Established in June 2020 and expanded in 2022. Our Sinclair-branded legacy travel center with 16 Tesla V3 supercharging stations is located near Exit 51 in Cedar City, UT.
In early 2002, a local IT company looking for a Native American partnership approached the Cedar Band of Paiutes. The Band researched the opportunity … but the company went out of business. Still compelled at the possibility of joining a burgeoning industry, the Band soon after created Suh'dutsing Technologies(SDT), the first company of Cedar Band Corporation (CBC).
our legacy
cedar band of paiutes
Like our ancestors we are hunters and gatherers, but in a different sense. We hunt for opportunities to help us rebuild and regain our culture, sovereignty, autonomy, and provide for our people. Through our holding company, Cedar Band Corporation, a Federally Chartered Corporation owned by the Cedar Band of Paiutes. We own and operate nine businesses in the fields of technology and telecommunications solutions, contracting services, aerospace engineering, mortgage services, commercial trading post, and now the wine industry with CBC BevCo.

600 N 100 E, Cedar City, UT 84721 | (435) 867-0604